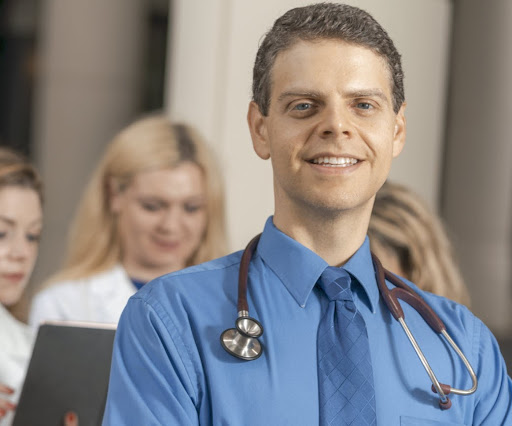 I attended medical school at University of Texas South Western Medical, and I'm a little different as far as doctors go…
Unlike most doctors, I treat patients while conducting clinical research too.
For the past 13 years, I've been researching natural remedies men can use to live healthier, happier, sexier lives.
I inherited my passion for helping men from my dad, a famous cardiologist. I read all of his old medical books.
But it wasn't until I was approaching my teens that I discovered my own reasons for becoming a doctor and helping people out…
I can still picture it so clearly. My family's visiting Grandma but she's acting differently than she normally does.
More absentminded, and she keeps saying things that don't make sense. No one says anything about it till she comes up and starts talking to me about going dancing together…
I see tears well up in her eyes as she keeps talking about what a good time she's having, and now she's calling me by my Grandpa's name.
I get really confused and a little bit scared — I have no idea what she's talking about.
Finally my dad comes up and pulls me away. "Oh, Ari," he says to me. "I should have told you earlier, but Grandma has a brain disease. It's not her fault."
And that was when it all clicked. Right then and there I got a defiant look in my eyes and told my dad — "Someday I'm gonna become a doctor and cure grandma!"
After that I couldn't get enough of learning all about medical science. I was 15 reading about brain cells and nuclei. I was a nerd!
I studied hard, got a great score on the MCAT and got into medical school. I attended UT Southwestern in Dallas Texas, very well respected, as much as Harvard or Yale but not as well known.
Medical school was difficult, it is very hard for anyone, but I wanted to both practice medicine AND do research — something most other docs don't do!
As I started practicing medicine in Tucson I found that I'm expected to treat people with procedures and drugs that are not necessarily in their best interests.
I felt frustrated seeing so many men who I can't help. I wanted to "bring the future to the present."
I also work in the Veterans Administration, helping veterans suffering from brain injuries.
My goal is to abolish disease naturally, to help men live a very long life without experiencing illness or injury that would require a doctor.